Before I go on talking about my emotions today, sharing some simple joys first...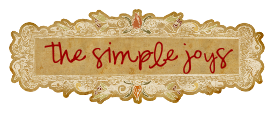 THURSDAY, 11 August 2011
Seeing a bar of Biochar Soap in the bathroom. When sister and I trekked to Mt. Pinatubo, we also dipped into the volcano's sulphuric water, but since I was so slow and I caused some delays, we didn't take time to shower anymore when we reached the office (we just changed our clothes). When we got home, we started feeling itchy and all, and my skin was so burned and mom bought us this soap because mom's friend at work said this was the only soap that helped clear her skin irritations. True enough, it relieved the itch we had on our arms and legs, and it helped take out the dead skin cells. We already consumed the first bar, and today, we have a new one!
Seeing the video "Love Letter from God" via a friend's Facebook page.
Seeing the house plan magazine I have been looking for. When brother successfully installed "The Sims 2" on the old desktop computer, I wanted to build the house for my sim based on my Dream House plan, but I couldn't find the magazine. Today, while watching brother play the game in his room, I just saw a magazine in his drawer, and when I took it out, it was the magazine I was looking for. Hallelujah!
Today my emotions got the better of me.
Today I felt I failed myself.
I know losing weight is doubly difficult for me because of my PCOS (polycystic ovarian syndrome), but I still want to strive. Last year, I lost 4lbs. in one month, but since I was half-hearted each time I start a new fitness plan, I slipped away from it, and I am actually 6lbs. overweight today than I was last year. Like what I said yesterday, I reap what I sow, and my mind so want to do this and that, but my body is now starting to get tired. My whole body hurts, but I still popped the DVD and do my exercises. However, come afternoon, I sort of hit a breaking point. While I tell myself to fight and finish the exercise, my body was battling against it. In the end, I just sat on the floor and cried.
Emotions ruling my mind, some words said by my friends came across as attacks to me. When a friend asked me what I had for lunch and told him I opened a can of corned beef, he told I was lazy. Not thinking clearly, I responded with, "Well, we don't have anything in the fridge; don't worry, next time I'd boil ice for lunch." I realized, one's mind becomes narrow during emotional days, and before I slept, I realized that I was indeed lazy. Sure the fridge was empty, but my wallet isn't... I should've just went to the nearby market, spend 30 minutes tops to buy fresh ingredients for lunch. To you, Joe, sorry if my responses were sarcastic. Please understand me, I wasn't in tuned with myself.
Anyway... that's over and done, let me share something good.
Make Up Noob is having a
Make Up Giveaway
(click the link to know more about it). Up for grabs were Human ♥ Nature blush, foundation, and lipstick (winner's choice of shade), and I really want to win these! I love Human ♥ Nature products - because it's organic and free from harmful chemicals - and since my lipstick and blush is nearly spent, I want my next lipstick and blush to be from Human ♥ Nature. This giveaway is open to Philippine residents, just click the link above (or the image on the side panel) if you want to join. Good luck to us! :)
Today's gospel centered on forgiveness, and how to forgive without weighing the pain it caused us.
Do you weigh the hurts done against you? Do you weigh the hurts you cause another?
Being a victim of bullies and ridicule from lots of people while growing up, I somehow managed not to care anymore. Of course, I get hurt and cry many times (call me ugly and fat now and I might cry instantly), but one of the things I am thankful about myself is that I get over quite easily. When one hurt me, I'd quickly say "It's okay" after the person said sorry... or give myself some breathing space to allow myself to heal from the hurt. This takes time, but when I forgive, I already forgive. Of course, I don't forget, but it's something I don't use against the person anymore.
The other question, I guess we can't really tell how much we hurt another person because we can't feel what they feel, even if we try to put ourselves in the other person's position. A simple joke I said may be something that I can brush off easily if someone else tell it to me, but there are times that a simple joke I say may cause a person too much hurt. It's human nature to shield ourselves and put on the facade that we are okay, so I really can't tell how much I hurt a person by the things I say or the actions I do. If you're reading this and you think I caused you pain in one way or another, I am sorry. I hope you forgive me.
Breakfast - 1 pack Lucky Me! pancit canton (sweet and spicy), 2 slices loaf bread.
Lunch - 1.5 cups of corned beef rice with chopped potatoes (the egg I didn't eat, I just put it there for photo purposes, it was my sister's egg), 1 cup Nescafe brown and creamy coffee, 1 banana
Dinner - 1.5 cups leftover corned beef rice, 3 tablespoons beef strips with corn and peas, 1 banana
Cups of Water - 15
Even if I am obese, I know I am not an emotional eater. If I am emotional, I'd vent out by crying, watching TV (or DVD), or play computer games. Today, I felt bad I gave in to the temptation of adding 1/2 cup of rice for lunch, it sort of started my emotional breakdown, and after I failed myself to finish my afternoon exercise, I turned to food and ate another 1.5 cups for dinner. For the first time, I understand why some people resort to eating to ease their bad feeling, but I am thankful that I didn't binge. I guess my body was really tired today, that my jaws started hurting after eating my first cup of rice. Thank heavens for tired body! :))
EXERCISES
Hip Hop Abs (Cardio) - 30 minutes
Dumbbells - 3 arm exercises, 30 reps each set
Hip Hop Abs (Hips, Thighs & Buns) - incomplete
Leg Exercises - 20 reps each set
Sure I felt tired after doing the cardio in the morning, but I felt good at how much I sweat. Feeling guilty for eating 1.5 cups of rice during lunch, I picked up the dumbbells (still the 1lb each soccer dumbbells) and started using it for the arms directly after eating lunch. It was actually a good use of time - I wasn't putting a strain on my fully tummy, and I got to use my time productively instead of sitting on the couch watching the noon time show.
The struggle for me came late in the afternoon, when I did the "Hips, Thighs & Buns" exercises. Ever since, this routine was something way too difficult for me to do, but I pushed myself to the point of verbally talking to myself to fight and finish it. Still, I can't do the uptempo exercises, as well as the second part of the routine - doing the cat pose with one leg up in the air. I haven't given up (yet), but it was really a hurdle.