TUESDAY, 16 August 2011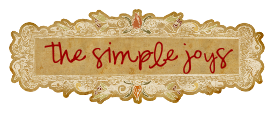 Exercise classmate. Well, my sister is actually 15lbs "overweight" (the start of the year she weighed 150lbs., she's now 165lbs), and some of her clothes were becoming tighter and tighter, so at times I'd ask her if she wanted to join me while I do the Hip Hop Abs routines. Today, she decided to join me and I was happy about it. Looks like I am gonna have the jogging partner I am wishing for. :) *sorry for the not so good pic, sis*
Gratitudes. Today, I received a text message from Yummy Magazine, thanking me for the blog post I wrote about their recent Cooking Demo, and I also got to read a comment on my blog from the owner of a restaurant where I dined at. Reading their messages fuels me to explore more, and blog more.
Chit-Chats. Today I got to chat with my dear K, as well as my Nigerian friend Jude (whom I haven't chat with for months now - he is like a brother to me), and another chat-mate I got to meet from the forum, inviting me to attend an event at SM Megamall. Thanks for the talkies!
"But many who are first will be last, and the last will be first." - Matthew 19:30
What are you successful at? Does this please the Lord?
I wouldn't call myself successful at my present career because my earnings aren't that big, so I guess I can call myself successful at blogging. With five blogs to maintain, I am thankful that I can manage my time well, although at times I still struggle with how to manage it, especially with editing the pictures and gathering information to back up my post.
My food blog
I Live to Eat!
isn't that popular (I have yet to find out how to up its Alexa rankings to less than 1 million), but I have received invitations from several companies hoping for me to attend their events (and yes blog about it afterward). At times I wonder what they saw in my blog that made them invite me, but I guess I am successful in delivering the message across my readers.
Recently, I attended the Pinoy_Blogfest 2.0 and it centered about being agents of change. I learned so much about it that I started applying what I learned through my blogs and the way I tweet. I want to use the Internet as the avenue for change, and by doing so, I am also applying positive changes on myself. I am now exercising (because I want to be an agent for change for people who also want to lose weight), I am now reading the Bible, and I complain less now. Sure at time I get disappointed and irritated, but I am no longer going to talk more about what made me disappointed and I am no longer going to use my sites as my outlet of negative vibes, especially if it's about personal matters - family, love life, friends. I don't want my blogs to be like the hamper - full of dirty clothes.If I get displeased, or irritated, I'd just lift them up to the heavens and deal with it personally. If I needed advice or opinions from friends, I'd much rather talk to them rather than rant it all out.
I don't know if my little successes in life pleases the Lord, but I hope He is pleased with the way things are changing for me.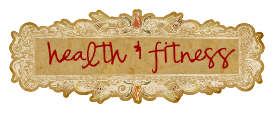 FOOD LOG
Breakfast - 2 slices loaf bread (Gardenia), 1 regular size chicken hotdog
Lunch - 3/4 cup rice, 1 medium size tilapia sinigang (leftover from last night), 2 pieces polvoron
Afternoon Snacks - p5 worth of peanuts, 1 piece polvoron
Dinner - 3/4 cup rice, 1/4 cup sauteed mung bean sprouts, 10 pieces 1x1 cubes tokwa (cooked in oyster sauce + chili garlic sauce), 1 thigh part fried chicken, 1 tablespoon chili sauce, 1 polvoron
Cups of Water - 12
I am now starting to wonder why my water intake lessened... could it be because the weather wasn't that humid and I am not feeling thirsty much? Could this be the effect of not drinking the Brazilian Slimming Coffee anymore?
EXERCISES
9:45AM: Hip Hop Abs (Cardio) - 30 minutes
11AM: Hip Hop Abs (Ab Sculpt) - 17 minutes
After lunch: Dumbbells, 5 sets - 30 reps each set
4:30PM: Hip Hop Abs (Hips, Buns & Thighs) - 20 minutes
Like what I said in my Simple Joys, sister joined me in my afternoon routine, but she didn't do any of the second half anymore. Despite my very heavy period flow, I was able to do the exercises and was able to nearly finish the Hips, Buns & Thighs routine, but I still can't let my knee manage to carry my weight. Maybe next time I can finish the whole routine.
My siblings scolded me for exercising during my period, and I guess they had the right to do so as my body was aching so much after the last routine. My muscles were sore to the point that I couldn't get up once I sit, and that I have to have some sort of a leverage to help me do certain things. Oh well... :)