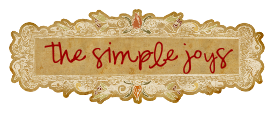 Entering Sofitel for the first time. I was there for a private degustation hosted by Fever Luxe Lounge featuring foods cooked by Head Chef Jose Luis Gonzales. I still don't know how I was selected to be one of the bloggers who took part of the private lunch party, but it sure felt great to be invited. It was great seeing fellow food bloggers Jill, Abet, and Richard.. as well as meeting the actress (and blogger) Nicole Andersson.
Tasting foods for the first time (please scroll down to read the foods I ate).
Attending the Pinoy_Blogfest 2.0 at the Trinoma Activity Center. Topic of the event was "Social Media as Agent of Change," and I felt happy to attend this event because I got to learn a lot of things, and I got to see fellow bloggers as well.
Bumping into teacher Rhona (my household leader in SFC) in Trinoma, but we only got to say hello to each other.
Are you ready to take up your cross? Which factors in your life make your cross heavy?
I actually don't know if I am ready to take up my cross because there are still things in my life that I am afraid of. Although I am not still 100% certain, I really hope I could have the courage to take up my cross as soon as possible. As to the factors in my life that make my cross heavy, it would have to be the fact that I couldn't let go of certain things and that I am crippled by past mistakes that is hindering me to move on.
I know God speaks to me in different ways, and I know I shouldn't punish myself for certain things, but I just couldn't help it. Is punishing myself a way of carrying my cross? What do you think?
Breakfast - Tuna Sandwich (2 slices loaf bread + 1 tablespoon tuna spread)
Lunch - Appetizer (Black Forest Ham with Idiazabal Cheese Mousse Toast, Caramelized Foie with Mango, Lemon Yogurt Ravioli with Basil); Starter (Lobster Salad with Crispy Focaccia, Macadamia Nuts and Truffle Vinaigrette); Main Course (Lamb tenderloin with confit potato, crispy pineapple and lamb jus); Desserts (Tomato-Strawberry Sorbet with Milk-Dry Ice Froth, Pumpkin Cream with Beer Ice Cream) + a few sips of white wine
Dinner - a small saucer with Garlic Sotanghon, Beef Strips, Mini Sandwich, 3 pieces Lumpiang Shanghai, and bite-size pastry
Cups of Water - I don't know how much water I consumed today, but I do know I had 2 cups of water before leaving the house, had about 4 tall glasses of water while at Fever Luxe Lounge, emptied a 500ml bottle of water and I had a glass of water while at the Pinoy_Blogfest 2.0. When I got home, I also had about 2 cups of water before sleeping.
My lunch looked as if I ate a lot, but believe me, the servings weren't that much - just enough for one person to enjoy the foods. I was thankful for this lunch because it was my first time to taste a lot of foods - including lobster, lamb tenderloin, and beer ice cream.
For dinner, I decided not to eat much because I knew I had a lot for lunch. All the foods were delicious, but it was the Garlic Sotanghon that I loved the most. I was so tempted to go back to the buffet table to get some more of it, but I decided not to.
My control for foods started just four days ago, but I am now amazed at how disciplined I am when it comes to food. Well, I didn't just contradict myself by eating a lot for lunch - like I told you, the whole lunch wasn't that heavy (I dined with a lot of slim women and none of them complained about having to eat "too" many). The biggest temptation would have to be the softdrinks - while watching one of the activities of Pinoy_Blogfest 2.0 (open to public), my sister went to buy a burger meal at McDonald's and she offered me her Coke float, which I graciously turned down even if I was already thirsty. While attending the Bloggers BIO part of the Blogfest, wait staff kept on roaming around to offer softdrinks to bloggers, and I turned them all down. One gold star for me! :)
EXERCISE
The only form of exercise I had for this day was walking. Although I did get to sit most of the times during the day, I was thankful that I got to attend the "Healthy Living" activity of the Pinoy_Blogfest 2.0 and got to learn new things:
If your body got hurt from doing an exercise, learn how to adapt and adjust. You don't necessarily have to stop, unless a bone got broken, or you had a health-threatening injury.
Don't stop breathing while exercising. Sometimes, people tend to hold their breath and try to finish the routine as quick as possible, and this would result to loss of breath, which will make you lose interest with the routine.
Learn to enjoy the exercise.
10 reps of correct (form) sit-ups is much better than 100 reps of incorrect ones.
If you can't do a 30-minute exercise continuously, you can do an interval of 10-minute ones, the key is that you have to keep moving.
So you won't get bored with doing the same exercises, learn how to schedule and learn new ways of doing physical activities such as: outdoor games / sports and dance.
These newly gained knowledge were really beneficial to me.
Day 18 - Your views on Gay Marriage