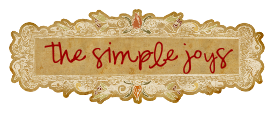 My cat Paborito coming home. Since he first started looking for a mate, he doesn't stay at home that much anymore.
Three more zinnia sprouts!
Reading a book again. Well, it's been so long since I started reading "The Nature of Water and Air," so instead of picking up where I left off, I went back to read it again and I finished 5 chapters of it. 26 more chapters to go, but I am not in a rush, because I have the whole month to read it.
Laughing out loud 'til my tummy aches and 'til my eyes cry because of Eat Bulaga's "Juan for All, All for Juan." (Click HERE to watch a snippet of it.)
Like bread, how has God "blessed you, broken you, and given you away?
This is a difficult question to answer that I really cannot speak for myself; but then again, since I am at home and my only way of socializing is through my blogs, I guess this is how God has blessed, broken, and given me away. Practicing a little personal pride, I have received a few messages saying I inspired them in some way, making my blogs as my way of scattering God's blessings.
As for other inspirations, I really cannot answer that; you can ask the people around me.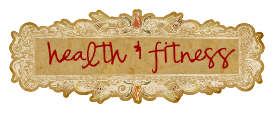 Food Log
Upon Waking Up - a cup of Brazilian Slimming Coffee.
Breakfast - 2 pieces toasted bread (no butter / margarine), sunny side up egg
Lunch - spaghetti (ground beef, hotdogs, tomato sauce)
Dinner - roasted chicken, rice, a glass of Coca-Cola.
I woke up around 5:45am, and after some stretching, I did some squats and all other exercise poses I could think of, but... because it's been months since I last exercised, my very heavy body got tired too fast. Legs cramping, shoulders burning, back straining. After fixing my mom's breakfast, I popped the Hip Hop Abs DVD, and chose the cardio workout. It was a 30 minute workout, but I gave up after 10 minutes because my cramping legs were already wobbly.
By 11am, I turned off my net book and popped the DVD again, still choosing the cardio workout. Finally, I was able to finish the 30-minute workout without stopping. Too much sweat!
Day 14 - A Letter to a Hero That Has Let You Down
Daddy,




You leaving us so soon was traumatizing that it took months before reality sunk in on me. I wasn't angry at you for saying good bye too soon, but I admit I got hurt. I got hurt because I know you and I were very close, yet you never told me (or us) anything about how you were feeling. We all know there was something wrong with your heart, but since you got hospitalized, you always put on the strong facade that made us feel you were okay. It pains me that I couldn't do anything to help you when I saw you lying on the floor fighting for your life. As much as I felt you let me down, I also felt I let you and myself down because I couldn't do anything but to scream for help.




I know I might not be able get over the hurt, but I have fully accepted that your time was already up. You were only physically here for nearly 27 years of my existence, but you will be forever in my heart.




I love you.




- Nene
This scrapbook layout was made February 2007, two weeks before my dad's death.