While resting in our Aunt Lorie's place after our
Tangadan Falls
trip, cousins were asking if we would still have the strength to do another trip tomorrow. My sister and I already made a list of where to go, and since we planned for this, unless something really bad happens to us, we would still go.
* Continuing with the vacation recap *
04 March 2011
My cell phone rang around 6-ish in the morning. Obviously, it was brother, who would always call me every now and then. I answered the phone with the usual voice upon waking up asking, "Why are you calling this early? I am so sleepy and you cut my sleep short." Brother replied with, "I thought you and sis are going to Baguio City? I actually was hoping you're on the road now." His response made me bolt out of bed and my final words to him was, "Oh sheesh, yes we are, have to go!"
I woke up sister and we left past 8am. Luckily, there was a bus from our place that will go straight to Baguio City, so it was in the bus where we caught up with sleep, after all, travel would take two or so hours. When we reached Baguio City, we quickly hailed a taxi going to the town of La Trinidad, where one could see the strawberry fields, and other vegetable fields.
My sister and I started our vacation in Baguio, but because there were so many tourists, we decided to go home and just return this day. My sister's main reason of traveling to Benguet was to buy some silver jewelry here in La Trinidad (there were quite a lot of shops here, too), and that was something we did after we roamed around the fields trying to get as much pictures as we wanted. Farmers allow tourists to pick strawberries, but a kilo of strawberries you personally picked cost about p300 (usd6.91). Compare that to the p75 (usd1.72) per kilo of strawberries being sold at the shops, we decided to just buy the fruits from the shops instead.
Talking to the silver shop owner, we found out that there was a jeepney traveling from La Trinidad to Baguio City. Our taxi ride going there cost us p100 (usd2.30), and knowing the public jeepney fare to Baguio would be around p14 or p15, we decided it would be best to travel by jeepney instead. We got off in Burnham Park, where we roamed a bit to rest and take pictures of flowers. It was near lunch time already, so after a round of walking, we took another jeepney going to SM City Baguio, a mall.
If I were to be asked, I so wanted to eat at Cafe by the Ruins, because this was a place that K and I weren't able to eat at while there last November. However, we were the budget travelers and we wanted to save as much money as we could, so sister suggested we should just eat at the food shops located in the mall, so we could also buy Aunt Julie's DiabetEASE magazine. The mall had food shops that we could also find in Manila, but among those that we haven't eaten yet, we went to eat at Joey Pepperoni. Excluding this day, we still have 2 days to go before we travel back home, and I only had about p2200 in my wallet. I don't know what made us splurge that lunch despite our constant self reminders that we were budget travelers, but we ended up buying separate pasta, pizza, and dessert! We paid for what we ate, and my total bill was nearly p400. Add to that the magazine and some other things I bought, my wallet quickly let go of half of my money. Wow.
Another purpose of us traveling to Baguio this day was to buy flowers for daddy. Tomorrow would be his death anniversary, and Baguio is where one would find affordable flowers. From SM City Baguio, we walked along Session Road, because I told sister that part of the Panagbenga Festival was to close down this famous road to make way for different shops. The whole road was actually a market place where one could find all sorts of merchandise from all over the country. We were so full from our lunch (we actually had them wrap our left over pizza) and we were running out of budget (remember we still have two days to go), so we just checked the shops and didn't buy anything. Time was running a little faster, too, so we had to rush or we might have some difficult time finding a bus ride home.
We bought the flowers at the Baguio City Market, and from there we hailed a taxi to the Partas Bus Terminal, where we bought our tickets home.
We were tired from all the walking that we also caught some time sleeping, but one moment, I whispered to sister's ear that Dora the Explorer was in the bus with us, and when sister looked to the right, she was quite surprised, too. Well, we couldn't stop laughing thinking maybe Dora has a mission and took the bus to explore. This picture was taken by sister some moments later, when we decided to change seats after some passengers got off.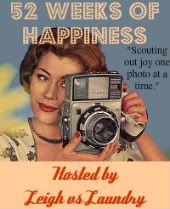 We got home around 7pm, and aside from the foods Aunt Julie cooked for us (she had a shift at the hospital that time so it was just us who ate dinner), sister also ate one of her pizza slices. It was a tiring day, yes, but very fulfilling to say the least.
*** Jenn ***