I wasn't able to share my Week 09 picture last week because the free WiFi was only available during night times, and sadly after dinner I would feel already tired from the day's activity. With that being said, I will just post Weeks 09 and 10 for this week.
09|52. Window.
I honestly forgot the themes for the 52 Weeks of Me, so I was so thankful to see this picture in my sister's cell phone. She took this one last 02 March, at the San Fernando sub-station of Viron Transit. We were on our way to Manaoag Church, and sister went down to use the rest room, and instead of going back right after, she took out her cell phone and tried taking pictures. I wanted to play around hence the pose.
The two people in the picture were my cousin Mhai and our niece Louianne.
Thanks for the picture, sis!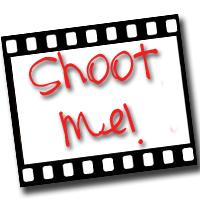 10|52. Blue.
Something I took just now. Well, I was suppose to take my pictures yesterday, but the nail polish I put on was so pale, that I decided to change it this morning. The nail polish I am wearing is "Dare," by Caronia... it's something my sister bought a long time ago... good thing it was still okay up to this day. Actually, the other night, she took home 2 bottles of Caronia Nail Polish ("Bliss" and "Sapphire"), but the Sapphire one was a bit too thick and we might buy a solvent for it.
The top am wearing was something given by my mom... it's a knitted poncho, which I often wear during summer getaways. I don't have much blue tops, so I just chose to wear this for this prompt.
*** Jenn ***