05 December 2010
Ria (a neighbor) and I have planned to go to the Sidcor Weekend Market since the one located at the Lung Center of the Philippines is already closed (well, vendors transferred to Sidcor). We were supposed to go there the previous weekend, but Ria had something important to do. She gave me a call the night before asking if we will be pushing through because she saw some billboards saying there will be a marathon. I told her the marathon might end by 7AM, so it would still be okay.
My cousin Mhai was still here, so I asked her to come with us. We first went to the nearby university where Ria is teaching, then she decided for us to take the FX taxi going there. I was thinking of us getting the bus, but I think taxi would be okay, too. It was really a blessing - us getting the taxi - because as soon as we reached the end of Regalado Avenue entering Commonwealth Avenue, traffic was already miserable. The driver really knew what to do - he knew which roads to take, and doing lots of detour made us see ourselves already in Elliptical Road. Oh gosh! The driver forgot to give me my 10 pesos change for the fare, but it was okay... knowing we didn't have to sit and wait for the traffic to clear up was more than enough.
So okay... we were already at the market - it was much, much bigger than the previous location, and it had lots of goodies, too! I got to buy a dress for only p100 (a little over usd2) for myself, and a dress for my sister for only p150 (a little over usd3). We checked every aisle of the market, and when we got tired we bought some foods, too. Too many choices of foods, but I was on a tight budget so I went with this pasta - Tuna Penne for only p85 (usd2).
After eating early lunch and making another round in the market, we left. We took a jeepney to another market place in Dapitan. The place sells different kinds of decorations, and was a good place to shop for Santa Claus items. Ria was looking for a candle lamp, but she wasn't able to find one that fit into her budget. We were able to find little items that were good gifts for Christmas, though.
From the weekend market, we took another FX taxi "going home." Ria actually asked the driver to drop her off somewhere because she will visit a friend who was in the hospital that time. The taxi had a signage going to SM City Fairview, and because he went straight to the mall, my cousin and I decided to enter the mall so we can have some snacks. We passed by some shops first because my cousin wanted to buy some walking shorts (she wasn't able to find one at the weekend market). It was good that she was able to find some she liked, then we had snacks. She told me sometime ago that she still hasn't tasted shawarma (chopped beef with cucumber, tomatoes, onions, and special sauce wrapped in pita bread), so I let her have her first taste of shawarma. In return, she treated me with a glass of coffee pearl shake.
When we got home, brother was already there - he traveled to Batangas to attend the confirmation rites of Donna's (his gf's sister) son. Donna is a good baker, and she gave us a box of Cranberry Blondies in mini cups. These may be small, but each was packed with lots of walnuts, choco chips, and dried cranberries and it was so delicious!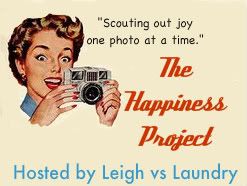 It was one heck of a weekend - I was so tired, but I was really happy with how the day turned out.
*** Jenn ***