13 November 2010
After two years, K and I are together again! He was supposed to come here in July, but certain family events made him postpone the trip 'til November, the same month when he traveled here in 2008. A few days before his trip, internet connection at his place was acting up, and the worry-wart in me started thinking negative things, because I still haven't received any messages from him. I was so relieved that he finally sent me a message a few moments before he went to the airport.
His estimated time of arrival was 2:20pm, and because I still have to meet up with a friend's office mate because I borrowed my friend's Internet USB stick, just so I have something to use in case the hotel or the resort has no Internet connection. When I got to the airport, I saw that his flight has already arrived, so I am sure it would take just a few minutes for him to come out - after getting his luggage and a little queue at the Immigration office, of course. Butterflies were flying in my stomach (so to speak) while waiting for him, and I was so ecstatic seeing him walking towards my location. After some tight hugs, some kisses, and the obvious, "How are you" questions, we took a taxi to our first "home" - Sohotel in Malate, Manila.
It wasn't what I hoped it would be, but it was home.
After a much needed rest (for him), we decided to go to Robinson's Place Manila to eat dinner and to book our flights to Iloilo (and back to Manila). Unfortunately, K would pay using his credit card and he forgot his passport at the hotel. The airline staff was kind enough to pre-book the flights and just asked us to come back first thing in the morning so we can avail it. The staff told us that airline fare changes day to day, and he just wanted us to hold on to the current fare. We were thankful about it.
Dinner... we walked around the mall, and when we got to the 4th floor, we saw Max's Restaurant and K remembered his dining experience in Max's Restaurant in Vigan two years ago. It's been a while since I last ate there, so I agreed when he asked me if we can eat there. My meal was okay, but I was a bit disappointed.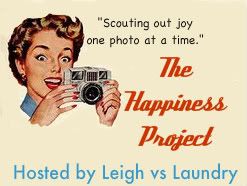 From the mall, we decided to take the taxi to Rajah Sulayman Park, which was walking distance from our hotel. Going to the mall, we took the pedicab - a bicycle with sidecar run by a person, and at first we were told fare there is 30 pesos, but when we gave 50, the driver said 30 each. I felt a little upset about that, so going back, I just told K we'd take the taxi, because flagdown rate was 30, and because it was just near, it might not go up to 50 pesos total. However, traffic was bad, and the taxi driver acted as if he didn't know where Rajah Sulayman Park was. Realizing the driver might take us in circles, I asked K to get out of the taxi so we could just take the pedicab again.
The pedicab driver was a teen, and for a big woman like me, I felt sad that he had to drive us to the park. He didn't complain one bit; he even talked to me asking why we got off the taxi and all that... so when we reached our destination, I told K I'd pay the driver. I gave the teen 100 pesos, just because he didn't complain, and I could see his discomfort - having to drive the pedicab standing up so he could get momentum.
The fountain in the park didn't have much water, but K and I still liked taking pictures of it. After a few shots, we decided to walk back to the hotel so he can have an early rest - his flight took about 11 hours total.
Day 01 didn't have much pictures... but just being with K makes me real happy. I am so blessed to be with him again after two years.
*** Jenn ***