Long before I was a blogger, traveler and wanna-be photographer, I was a scrapbooker. It's the craft that really opened up the doors of my other passions, but sadly, it was the thing that I neglected already, because of many reasons - It became difficult for me to plan out the pages, I ran out of acid-free glue (which was difficult for me to find in stores near our place), and our printed died. For a person who relies much on the printer for my pages' titles (I cannot afford the letter cutting machines like the Cricut), not having the printer held me back a bit. It's been a year since I last touched my scrapbook stuff, but I haven't completely turned my back on it. Every once in a while, I would hop on different scrapbook blogs and sites, and since some of my Facebook friends are my friends in the scrapbooking circle here in the Philippines, I do get to see their works as well.
One time maybe one or two months ago, I hopped into Marix's Blog, "
Scrappalific
." It was just a random thought I had to hop in her blog, and the first post was about the poll she created asking readers to vote for the layouts created by her friends. I took the time to vote on the layout that best interested me, just to help the layout win.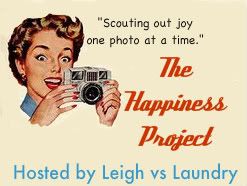 After a few days, I saw a shout out on Marix's blog about the winner of the poll. I clicked on the link to check who won, but the layout I voted for didn't win. What surprised me, though, was that there was a little contest for the people to voted and made a comment stating the reasons why they voted, and I was named the winner of it. Winner was drawn via Random.Org, and I really was so shocked about it. I told Marix, I was just passing by her blog and made a comment, not knowing I'd won her little contest. The picture above was my prize, which she send via mail. I received it after three weeks.
There was a roll of paper ribbon, some papers, a little set of stamps, and some foam flowers... but what made me happy the most was the personalized card Marix made, with her note inside (the one with the bicycle). Our friends from the scrapbook circle joked that me winning the RAK (random act of kindness) was an indication I should go back to scrapbooking. With so many pictures I have now, I really should go back, but then the problem was still the printer. I am now using a net book - which makes it more difficult to hook up a printer.
Anyway, this RAK has been in my possession for quite sometime now, but it was just now that I was able to blog about it. Sorry for that, Marix. Big, big thanks for the nice RAK you sent in. God bless you.
*** Jenn ***