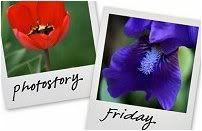 Hosted by
Cecily
and
MamaGeek
Last Wednesday, I attended my first bloggers' event for this year. Thanks to a message posted by Jonel in Plurk, I was able to join this event. I asked Jonel if I could tag my sister along, but he said that there was a headcount for the attendees, but my sister still would like to come with me. I fetched her in her school (she was processing papers for her graduation), and together we went to the Red Ribbon main branch in Libis.
My sister said she would just stay at the dining area while I go to the bloggers' area. I was the fourth person to arrive, and I sat on the same table where Liezl is. Happy to meet a new blog friend! =) She and I hit it off good, we got to talk about things regarding the bakeshop and their food, as well as other matters concerning blogging.
By 7PM, dinner was served. They let us taste their improved meals, and both foods tasted great. I still cannot talk about the dishes as they will launch the meals on May 05. As per request, I'd keep it hush hush until that date.
The main reason why we were gathered was because of this cake - the Cookies and Cream with Oreo cake. They wanted us to taste it before they formally launch the cake, and it was one of best tasting cakes I have ever had (I really meant that). It wasn't sweet, and the creamy filling in between the vanilla and chocolate cake was really nice.
After the cake tasting, they prepared some games for us. First was the trivia game, in which I got to answer one question correctly. The next game was the "Bring Me" game, but because the function room was small for all of us, they just suggested that we put up the item they wanted. the first thing they asked was a picture of our mother or our family. I intend not to join as I already got a prize for the trivia game, but no one was putting up a picture of their family, so I took out my wallet and held it high. The only picture in my wallet was our family picture (taken when my dad was still alive). I won another prize for that. The last game was supposed to be a raffle, but since they have 20 gift packs to give away and we were 24 bloggers present in the event, they decided to make all of us winners. We took home a goodie pack containing three sugar-free mamon and three marble cake slice. The biggest surprise was that we got to take home a junior size of the Cookies and Cream with Oreo cake. Now that's sweet!
Some pictures before leaving the place:
Me and Leirs. I "met" her two years ago because we were both part of the Pinoy Scrapbookers, a Philippine-based scrapbooking group. She and her family were still living in the USA at that time, but returned to the Philippines last year. It was our first time to meet personally.
Jonel (the organizer of the event), me, and my new blogging friend Liezl.
That's me with Azrael, one of the famous bloggers here in the Philippines. If you want to know what's happening in the Metro, check out his blog. I last saw him when I went to watch the Cosplay fashion show (December 2008), but he was so busy coordinating the people, he didn't really notice me. I was quite touched that he still knows me when he arrived, as he asked, "How are you? Been a while since we last saw each other." Like Jonel, I also met him first at the blog event last June.
Sister and I planned to drop by Eastwood City (also in Libis) to take pictures of different bars and all that, but because we were carrying a box of cake and some items, we decided to head home as it was already around 9PM. When we got home, I took out the cake from the box and happily show my mom and brother the things I got from the event:
The sugar free mamon, the junior sized Cookies and Cream cake (which didn't look good already as it was about to melt), the marble cake slices, and 400 pesos worth of gift certificates I won from the game. Each correct answer in the game had a prize of 200 pesos GCs. I am still thinking how will I use it.
Thanks a lot for these, Jonel and Red Ribbon!
*** Jenn ***