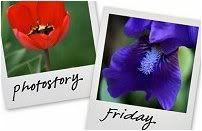 Hosted by
Cecily
and
MamaGeek
The place was rented until midnight, and because we still have more than an hour, most of us decided to stay and continue the party into the pool. Brother said he will take a dip, so might as well take a dip myself, after all, a pool party is not a pool party if I don't get to experience the pool part of it.
One of the things I love being in this community is the fact that not only are people very friendly, once that a camera is set to take a picture, people gather up to pose for a picture as if all of us have known each other for years! Ela didn't bring any extra clothes, so we asked if she could take pictures instead. She was very happy to oblige, so to Ella, thanks for the pictures!
Speaking of pictures, here are just a few from the pool after-party:
Nino and I. Honestly, I don't know who the guy is, it was the first time I saw him, and I didn't exchange conversations with him. What happened was, I was posing for pictures when he came - so he can be included in the picture, too, and he was shouting to the others to pose for pictures, but seems all were busy, so it became just him and I in the picture.
One of the group pictures I love - it shows the closeness between all of us, that even if we are all not really close enough, God's love is the one thing that brings us closer together.
My brother and I - shot by Ecko. After this pose, we decided to go out of the pool because Ella already expressed that she wanted to go home already, and since we live in the same subdivision, might as well travel back home with her. There were delays, however, when Mae talked to Ela, then afterward the others asked if we could wait for them so we can go home together.
Just one of the few shots before calling it a night... or day. It was past 12mn, yet we were still there because we were waiting for others. Grace, was draining her camera's batteries, so she just take pictures after pictures, and I asked if brother could take pictures, too, so I can have some copies of my own if I cannot get copies from Grace. There were two cameras taking pictures side by side, hence people look at different directions. =)
Overall, the party was great. It was a great bonding moment with friends, as well as getting acquainted with new people. I just hope people with cameras on that day would also share their pictures, as I also want to have copies of their pictures, especially those taken from Rowell's camera. He had a waterproof camera, and I was able to have my very first underwater shot, yet I cannot share it yet because I still haven't talked to him to get the copies. Rowell, if you can read this, please give me a copy of the pictures. Thanks a lot!
At around 12:30AM, we all left the place. Some had their own vehicles, while some - including us just walked from the place to the main highway where we took the jeep home. Close friends still wanted to have more bonding moments, and Ela graciously offered her place, so off we went to Ela's. While walking, I tried playing with the camera, hoping to get a light manipulation shot from the vehicles' as well as the post lights, but my digital camera can freeze images, so I used my cell phone. The top image was from the digital camera, the one below was from my cell phone.
We stayed in Ela's house until 6AM where we talked about first impressions, books, movies, as well as personal insights. Getting to talk to them on a more personal level helped me understand them and appreciate them more. I just love them a lot, and I am just so thankful that I am surrounded with people like them.
*** Jenn ***